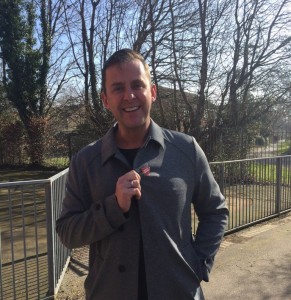 Scott Mills returned to his former Hampshire school this morning, and was gifted a 'Deputy Head Boy' badge after inspiring Year 8, 10 and 11 pupils in assembly.
As well as talking about how he got into the media industry, he also spoke about the importance of not being deterred by knock backs when aiming for your dreams.
According to the Daily Echo he told pupils: "I am a former Crestwood pupil, I sat here where you are now. Never did I think I would be back here one day talking about being a Radio One DJ.
"I am in that sort of industry where you have to take the knock backs, but if I had given up all those times I got a rejection letter or just didn't hear back, I wouldn't be doing this now
"You have to pick yourself up and start again. If you have the drive then you will do it."
The event was organised by Future First which brings aims to increase social mobility by bringing back alumni to state schools to inspire and inform young people about their futures.